Michael Asamoah-Boaheng
Michael Asamoah-Boaheng has a PhD in Clinical Epidemiology from Memorial University of Newfoundland. Michael's research interests includes Obstructive Airway Diseases specifically (Asthma and COPD), COVID-19 seroprevalence and the burden of diabetes in sub-Saharan Africa. He has over the years conducted and published high quality research and currently has over 24 peer reviewed publications and 15 international research conference presentations to his credit. He is currently working as a postdoctoral fellow on the project "COVID-19 Occupational Risks, Seroprevalence and Immunity among Paramedics in Canada (CORSIP)" and also a member of BC RESURECT.
Postdoctoral Fellow
CORSIP

Callahan Brebner
Callahan is a graduate of Mechanical and Materials Engineering from Queen's University who has embarked on a new journey in the medical field as an MD candidate in the Vancouver Fraser Medical Program at UBC. His research focuses on vascular access strategies employed by paramedics during out-of-hospital cardiac arrests (OHCA), with a particular emphasis on intraosseous (IO) access. He is engaged in a project that aims to compare the clinical outcomes of adult OHCA patients treated with different vascular access strategies
Jacob Hutton
Jacob is a PhD Candidate in the Experimental Medicine Program at UBC Faculty of Medicine and a graduate research assistant with Canadians Saving Arrest Victims Everywhere (CanSAVE). In addition to his graduate work, Jacob is a paramedic with BC Emergency Health Services. His current research efforts within CanSAVE include leveraging cardiac arrest data to conduct epidemiological modelling for projects related to early detection and intervention for cardiac arrest using wearable and non-wearable sensors. His broad research interests involve applying real-world and non-traditional sources of data to emergency response systems to increase the early recognition and prediction of acute health emergencies. Outside of this work, Jacob can be found skiing, running, or mountain biking in the coast mountains surrounding Vancouver.
Graduate Research Assistant
CanSAVE Novel Biosensor Development
Mahsa Khalili
Mahsa is a Postdoctoral Fellow at the Department of Emergency Medicine at the University of British Columbia. As a researcher on the Canadians Saving Arrest Victims Everywhere (CanSAVE) Novel Biosensor project, her research is focused on using wearable devices to detect out-of-hospital sudden cardiac arrest incidents. This work involves (1) identifying/developing appropriate wearable sensors to collect bio-signals associated with cardiac arrest conditions (e.g., electrocardiogram, breathing rate); and (2) using unsupervised/supervised machine learning algorithms to identify appropriate combinations of collected bio-signals to detect a sudden cardiac arrest event. The outcome of this research may contribute to rapid recognition of out-of-hospital cardiac arrest, which can summon bystanders and Emergency Medical Services to provide the required emergent life-saving interventions.
Postdoctoral Fellow
CanSAVE Novel Biosensor Development
Laiba Khan
Laiba is a 4th Biology and Science Co-op student at UBC. She had always been fascinated by human physiology and this interest brought her to BC RESURECT to learn more about the responses to sudden cardiac arrest. She is excited to contribute to this transformative research, focusing on improving patient survival rates. In her free time, she likes to read fiction novels, crotchet, and play ultimate.
Research Assistant
BC Cardiac Arrest Registry
Jennie Helmer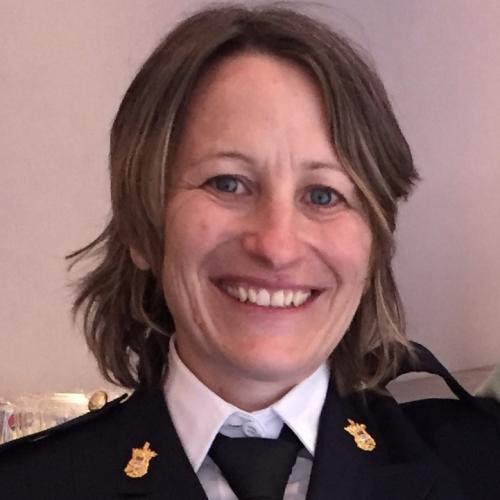 Jennie Helmer is the BCEHS Research Lead and a Paramedic Practice Leader. Prior to this, Jennie worked as an Advanced Care Paramedic, Unit Chief and Paramedic Specialist. She has been involved in numerous innovative initiatives including the implementation of the BCEHS Cardiac Arrest Registry, the Assess, See, Treat and Refer clinical pathways, and the Collaborative Heart Attack Management Program (CHAMP). She is currently pursuing her PhD at UBC in the School of Population and Public Health and has published and co-researched a number of qualitative and quantitative articles exploring the prehospital environment and paramedic approaches to care.
Benjamin Leung
Ben is PhD candidate in the Department of Mechanical and Industrial Engineering at the the University of Toronto under the supervision of Professor Timothy C.Y. Chan. His primary research interests are the application of optimization and analytics methods in resuscitation science and prehospital medicine.
Graduate Research Assistant
Saud Lingawi
Saud is a PhD candidate at the UBC School of Biomedical Engineering, with a strong background in biomaterials engineering. His focus is on biosensors for physiological monitoring, and he is currently working with the biosensors team on sensor technologies for the immediate detection of out-of-hospital cardiac arrest. His past research experiences are in artificial skin and bone scaffolds, both at the UBC Department of Materials Engineering and the International Collaboration on Repair Discoveries (ICORD). Outside of research, Saud is a strong advocate for mental health and well being and is an active student advocacy coordinator at the UBC Graduate Student Society.
Graduate Research Assistant
CanSAVE Novel Biosensor Development
Justin Yap
Justin is a Microbiology & Immunology Student at UBC working with supervisor Dr. Grunau. He works on several clinical medicine and epidemiology studies in the field of Out-of hospital cardiac arrest (OHCA) research and makes contributions to BC's Cardiac Arrest Registry and the COVID-19 Occupational Risks, Seroprevalence and Immunity among Paramedics (CORSIP) project. Most notably, his project on the Rationale for Withholding Resuscitation has been published in the Resuscitation Journal. He is currently working on a project investigating the accuracy of Medical Priority Dispatch System (MPDS) codes in identifying whether an OHCA should be treated. During Justin's free time he enjoys giving back to the community through volunteering and participating in outdoor recreational activities.
Research Assistant
BC Cardiac Arrest Registry